MY TOP TIPS TO SURVIVE THE 4 MONTH SLEEP REGRESSION
Is your baby around 4 months old and something has drastically changed with their sleep? Suddenly they have become extra fussy during the bedtime routine; they are struggling to fall asleep or stay asleep during the night; they wake multiple times per night; naps have shortened; and quite simply, you really don't know why or how this has happened. All you know is that newborn sleep deprivation has returned with a vengeance.
That's the bad news. The good news is that this is very likely to be the 4 month sleep regression which happens to all babies. Before I give you my 4 month sleep regression tips, let me inform you of what a sleep regression is.
WHAT ARE SLEEP REGRESSIONS?
A sleep regression is essentially when a child's sleep regresses. They may stop settling to sleep so quickly or easily; they have have more frequent wake ups in the night; and naps can suddenly shorten or become such a battle. These sleep regressions are borne out of your baby reaching a new cognitive or physical developmental milestone.
Whilst we all love to see our baby hitting new developmental milestones, it can be such a difficult time for families (and also our babies, let's not forget).
Below are some of the big milestones which will likely cause a sleep regression:
Growth Spurts
Physical development including learning to roll, learning to sit up, learning to crawl, learning to stand up or cruise, learning to walk etc
Language development, even if it's not always audible
Separation anxiety
Baby or toddler becoming more independent
WHAT ARE THE OTHER REASONS THAT CAUSE A SLEEP REGRESSION?
Whilst a sleep regression usually comes about from a child reaching a new developmental milestone as I described earlier, there are other factors which can also lead to a negative impact to sleep, including:
A tough spell of teething

Child becoming unwell

Daytime routine changing such as dropping a nap

Big changes such as

starting at creche

or with a childminder
There is not really anything you can do prevent sleep regressions, and you wouldn't want to given how linked it is to your baby's development. Later in the article I will give you my best advice on how to manage a sleep regression so that you hopefully don't go backwards with your child's sleep longer-term.
HOW WILL YOU KNOW IT'S A SLEEP REGRESSION?
Not all babies will show the same signs that they are in the midst of a sleep regression, but the below are the most likely signs that your baby has started the 4 month sleep regression:
They are difficult to get over at bedtime and for naps

They will likely wake more often in the night

Resistance to naps

Shorter naps

Their overall sleep amount in a 24 hour period will likely drop

Their sleep schedule will be a bit more erratic

They will be cranky!
HOW LONG DOES THE 4 MONTH SLEEP REGRESSION LAST?
All sleep regressions normally last between two and six weeks. Working with over a thousand families, I tend to see them lasting more commonly around the two week mark. Given the range in expected duration of a sleep regression, and the information available online, this is where it can become challenging for parents to differentiate between their baby's sleep patterns changing because of a regression or just a general change in their baby sleep habits (or maybe even teething or them feeling under the weather).

WHAT ACTUALLY IS THE 4 MONTH SLEEP REGRESSION?
The 4 month sleep regression is a highly searched on Google each and every day as parents usually see such a sudden change in their child's sleep and they don't know what has caused it, often wondering what they have done wrong!
This can be just as the baby has actually started sleeping better; maybe even longer stretches at night and all of a sudden, out of nowhere, their baby is struggling to fall asleep, struggling to stay asleep during the night and waking multiple times, and naps are much more difficult.
There are a number of changes in your baby's overall development which leads to the 4 month sleep regression:

Their sleep physiology has completely changed; instead of sleeping like a newborn, they are now doing it in sleep cycles.

Their social awareness is growing and they are more aware of their surroundings.

They are likely going through a big growth spurt at this age.

And to make things more challenging, they may even start

learning to roll

.
As you will see, there is a lot of change happening but the single biggest change which is the biggest contributor to the regression is your baby now sleeping sleeping in cycles. This is a significant development for your baby and one that they will take all the way into their later life.
Not all babies are as impacted as some. We've been through it as a family three times and it's generally not fun, though we've had varying impact to each of our children's sleep at this stage.
WHAT IS A SLEEP CYCLE?
The Sleep Cycle is what we all do during sleep, day or night. Understanding how sleep works in children can help us to work out suitable methods for establishing healthy sleep habits.
Sleep cycles last around 40 to 45 minutes in young children; with adult sleep cycles lasting around double that time. A child's sleep cycle, shown in the diagram below, only has around 10 minutes of deep sleep with the remaining time being in light sleep. Adult sleep cycles have 4 stages of deep sleep so it does vary to children.
In between these sleep cycles, we all 'wake' before – hopefully – transitioning to the next sleep cycles. These 'wakes' are absolutely normal, but what is key is how our babies transition to the new sleep cycle. If they are unable to do it themselves and require help to do so, this is when they will wake frequently seeking support to get back to sleep.
That is why if a baby needs help to get into their sleep cycle, known as a sleep association, they will more often than not require the same support to get them into a new sleep cycle during the night (though not often all night) or during the day, which is the cause of those pesky cat naps.

WHAT ARE SLEEP ASSOCIATIONS?
Quite simply if a baby requires help to get into a sleep cycle, either at the start of the night, during the night or for a nap, they will likely require that same help again to help them back to sleep during night or back to sleep after a short nap. Cat naps are often the bane of parents' existence. Just as you sit down for a nice hot cuppa tea….
Teaching our babies how to self-settle and not require sleep associations to enable to them to fall asleep, is absolutely critical to independent sleep. That's why I never talk about sleeping throguh the night as being the objective; self-settling is the objective and long stretches of sleep will be the outcome of that happening, I promise.
If you need help with your baby learning to self-settle, my online sleep training course will help you do this in under 2 weeks without using a Crying It Out or Controlled Crying method – we simply don't believe this is sleep training, nor is it kind to you or your baby.
WHAT DO I DO WHEN MY BABY IS LEARNING TO ROLL?
Often, one of the most challenging parts about the 4 month sleep regression alongside the sleep deprivation that the whole family is facing, is that your baby may also learn to start rolling at the exact same time (how kind of them!). This can be a real scary time for parents because we all know that safe sleep is about lying your baby on their back. However, your baby rolling onto their front is all part of their development as their neck and tummy muscles get stronger. And trust me, this isn't something scary just for first time parents. As a Dad of 3, it doesn't get any easier 2nd or 3rd time around.

DOES THE 4 MONTH SLEEP REGRESSION COME ON SUDDENLY OR IS IT GRADUAL?
If only! It's very rare for a baby to give their parents a bit of notice that a regression is brewing. It usually happens one bedtime or nap all of a sudden, so there isn't unfortunately much you can do as a parent to prepare for the change you will see in your baby's sleep pattern.
HOW LONG DOES A SLEEP REGRESSION LAST?
A regression can last anything from two to six weeks but my experience shows that it's more typical to last around two weeks. This is where it can often become difficult for some parents to differentiate between their baby's sleep patterns being related to a regression, your baby's sleeping habits generally, or the after-effects of a previous regression.
Many of my 1:1 clients approach me a couple of months after the 4 month sleep regression – when they're baby is 6 or 7 months – and say "I'm not sure if it's still the 4 month sleep regression". However, it's not – it will have long finished, but unfortunately some of those sleep habits that arose during that period have continued long after the 4 month regression has passed.
HOW WILL I KNOW IT'S DEFINITELY THE 4 MONTH SLEEP REGRESSION?
Quite simply, you will know! The sudden change is like nothing else around that time, even for babies who were poor sleepers before the regression has begun.
CAN 4 MONTH SLEEP REGRESSION ONLY AFFECT NAPS?
The impact that the 4 month sleep regression varies from baby to baby. However, in my experience with the regression, it affects all sleep situations due to the complete change in a baby's sleep physiology. It can feel more impacting of naps for parents because it might be easier to get your baby back to sleep at 11pm from a wake-up than it is from a 40mins nap. 
DOES THE 4 MONTH SLEEP REGRESSION EVER NOT HAPPEN?
No. It always happens. The the impact on sleep that comes from the regression varies.
The physical and cognitive changes to a baby at the 4 month mark always happen – the now sleeping in cycles and the increased social awareness. However, not all babies suffer from a huge impact through this stage and quite often some babies fall asleep like they did before the regression. We've been through it three times now and it varied for each of our children. For example:
Baby 1:
Hugely unsettled during the night, though daytime wasn't too bad (maybe because he wasn't a good sleeper anyway!).
Baby 2:
By then I was a sleep consultant and our 2nd baby was sleeping through the night from around 11 weeks. During the 4 month sleep regression, he began to wake once in the night for a bottle and then went back to sleep (I strongly suspect it was the growth spurt). He did this for a week and then dropped the night feed again, never to return. So, overall the impact was minimal.
Baby 3:
Baby number 3 also randomly slept through the night from the 11 week mark. However, the impact on his sleep during the 4 month regression was much bigger. He was very unsettled at night, with frequent night wakings, for around 12 to 14 nights. Unfortunately, he decided to learn to roll at the exact same time so that definitely had a bigger impact! His naps were also shorter during that period so we had to try and fit in an extra nap in the pram.
IS THE 4 MONTH SLEEP REGRESSION BASED ON WHEN A BABY WAS ACTUALLY BORN OR THEIR DUE DATE?
For premie babies, the 4 month sleep regression can actually be a good way of determining their stage of development around sleep and things such as social awareness and learning to roll.
Whilst I wouldn't necessarily expect a baby who was born 8 or 10 weeks early to be showing signs of hitting the 4 month sleep regression at 4 months since birth (2 months corrected), I have definitely come across babies who were born premature that have hit the regression a little sooner than their corrected age.
CAN 4 MONTH SLEEP REGRESSION HAPPEN EARLIER THAN 4 MONTHS?
The 4 month sleep regression can sometimes happen earlier than the 4 month mark in my experience, even for babies born full-term. Whilst I wouldn't expect it be possible for the regression to hit at 13 or 14 weeks for example, the regression starting around 15-16 weeks wouldn't be unheard of.
HOW TO SURVIVE THE 4 MONTH SLEEP REGRESSION?
Given the above, it might feel impossible to do much about the regression when it happens. However, there are things you can do to try and lessen the impact. Here are my top tips to survive the 4 month sleep regression: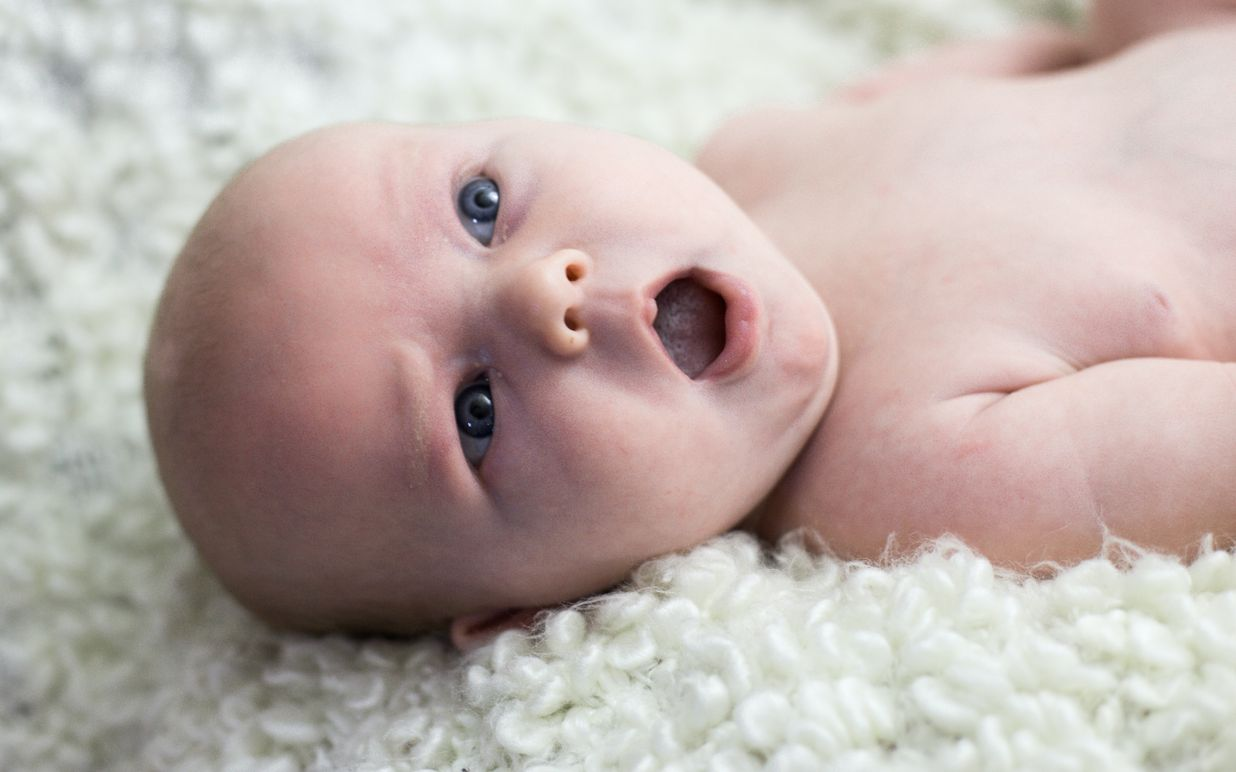 Comfort your baby during the regression
I advise you to provide extra comfort for your baby when a sleep regression happens. It's a significant development and change that they are going through and they aren't sure how to handle it. Their whole sleep physiology has changed – just think how big that it. In saying that, there is a balance to be struck between giving them comfort and changing how they get back to sleep, i.e. introducing sleep associations that you may not want longer-term which will likely make sleep more challenging even when the 4 month sleep regression has long gone.
Do let your baby fuss and whinge before you pick them up
Sometimes as parents our natural instinct is to pick up the baby as soon as they make a noise, especially when they are so little. However, giving them the space to try and re-settle themselves is really important too. If they are upset, then do comfort them but try not to confuse a proper cry with a whinge and moan.
Consistency is absolutely critical; babies thrive off consistency
Maintain consistency as much as possible with everything around your baby's routine, especially their bedtime routine. It's the same with their sleep environment; for example, if you use white noise, don't stop it just because of the 4 month sleep regression.
If you can keep them in their cot, then do so
Unless you are a happy co-sleeper, I would encourage you to keep your baby in their cot for all sleep during the night. Bringing them into you bed during a regression can lead to them outstaying their welcome!
Look out for your baby's sleep cues/signs
Keep a close eye on your baby's sleepy cues and wake windows, even more so during a sleep regression. Falling asleep is much, much less difficult for a tired baby (not overtired). So try to focus on sleep cues and baby's wake windows rather than a fixed time for naps, especially as their sleep schedule will likely be out of sync during the 4 month sleep regression.
Keep up those good sleep habits
Even for me as a very experienced sleep consultant, this can be a tough task during a sleep regression. It's a tough time for babies and for parents, and sleep deprivation can make you take shortcuts and do things you wouldn't otherwise do.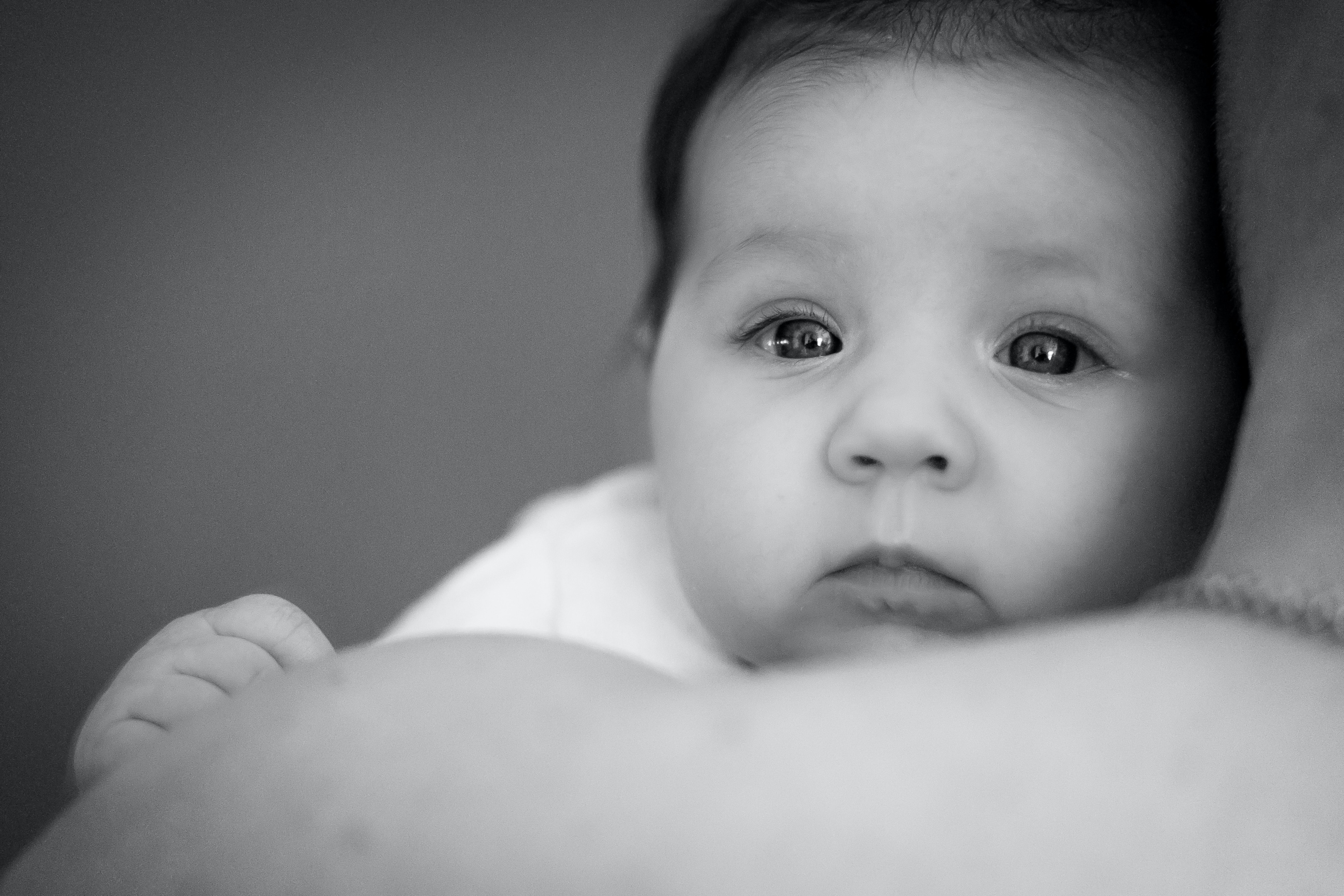 WHAT OTHER AGES DO BABIES GO THROUGH SLEEP REGRESSION AGES?
The other main sleep regression ages are 8 and 18 months. However, like when my youngest decided to sit up at 7 months, we had a 7 month sleep regression. So it's always based on those big cognitive and physical milestones, but 8 and 18 month sleep regressions are the common ones more children suffer from a little less sleep during.
WHAT IF THE REGRESSION CONTINUES MORE THAN 6 WEEKS?
If your 4 month regression feels like it's continuing until they are 5, 6 or 7 months, then you probably need some support to change your baby's sleep patterns. My online sleep training course will help your baby learn to self-settle in less than a couple of weeks, and I promise you that it will be worth it for all the sleep, rest and happiness the whole family will get from it.